Black Queer Theater as Love Praxis: An Interview with Jeremy O'Brian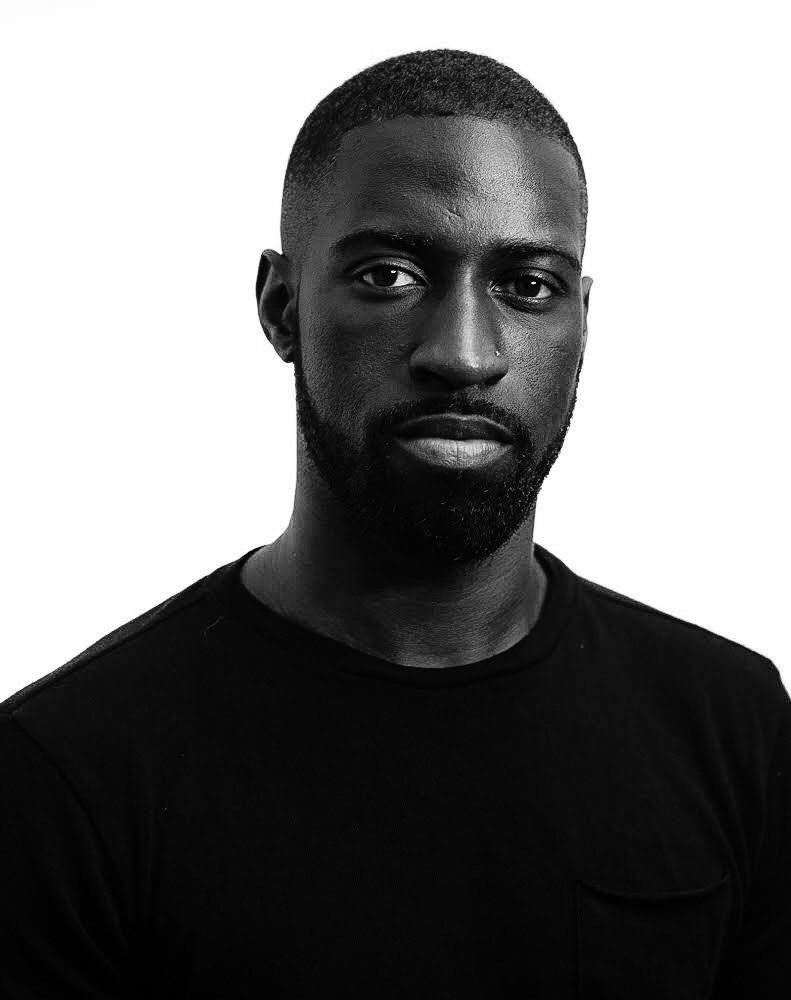 In today's post, senior editor J.T. Roane interviews, Jeremy O'Brian who is currently a Teaching Fellow at The New School's Eugene Lang Liberal Arts College and a playwriting resident with Liberation Theatre Company in Harlem, NY. O'Brian is a Mississippi-born, Brooklyn-based playwright and educator. His visceral and imaginative plays seek to uncover the deep genius of the Black quotidian while centering the experiences of Black queer boys. In 2016 he served as a one of Lambda Literary's Emerging LGBTQ Voice Fellows for Playwriting under the tutelage of Robert O'Hara. In 2018, O'Brian served as a playwriting fellow with Athena Theatre Company in New York City where he developed his new play, egg; or anythin' dipped in egg gone soften. Currently, he is developing a new play with the American Academy of Dramatic Arts titled a curious thing; or superheroes k'ain't fly.  His work has been produced or developed with Tectonic Theatre Company, Athena Theatre Company, the American Academy of Dramatic Arts, and The New School for Drama where he studies Playwriting. Jeremy holds a Masters in African and African Diaspora Studies from UT-Austin and a BA from Tougaloo College.  Follow him on Twitter @lastblkunicorn.
---
J.T. Roane: Tell us more about the work you are currently doing as a playwright.
Jeremy O'Brian: I'm currently moving into my second year of the three year Master of Fine Arts (MFA) program at The New School and I am preparing a syllabus for my fall course on "The Politics of Black Women's Literary Imagination." It has been hard to separate the work I do (and want to do) in theater and the work I want to do in the classroom. I find that both are rooted in a kind of Black queer butch sensibility informed by the work, politics, and literature of Black womanism. So, I'm a teaching fellow who is a playwright and currently I'm working on a cycle of plays that interrogate the history and effects of the AIDS epidemic on Black families and how we engage that memory. I used to hesitate to say this because it sounds dark, but that's me working through my own body knowledge: I feel like there is a part of our community that is trapped at the onset of the epidemic and I think it's most obvious in the silence we experience. Yet, the world of people living with HIV/AIDS during and since the epidemic is a world filled with love and fun and heartache and bliss and uncontrollable laughter and music and dance and fears and anxiety and fullness. I hope to imagine those worlds.
Too, I think of the Black family as an extension of the Black church which lends itself to a kind of "secret keeping" culture– a culture that often victimizes people at the margins. So, as a playwright, I'm in some ways telling our secrets in hopes of all of us being able to face our truths a little more honestly.
While most of these plays (if not all) engage the reality and residue of the AIDS epidemic, they too are plays about or in service of a richer loving practice. I thought of myself as a love theorist before I thought of myself as a playwright, so for me, love theory is my calling and playwriting (or writing) is one of my more immediate mediums.
Roane: Describe for us your journey. What experiences brought you to this work?
O'Brian: I'm from the bible belt South. Everything about this background points to fables and parables. I grew up enamored by that tradition and culture in the church. However, my sexuality was always at the forefront of the thing(s) I knew to be true of myself, which means I never allowed myself to genuinely and fully immerse myself in that culture. I grew up singing and giving easter speeches and that all felt amazing; but the knowledge of my sexuality was heavy and sometimes painful. So, I guess you can say I spent my life looking for a ministry– you know, a place that reflected the "mission" of love that the church preaches, with more inclusion of everybody's humanity.
For a long time, I thought I would get a Ph.D. and teach and have a husband who was a British actor. However, in my first senior year of college (I had two- due to greek life), after a lot of shameless attempts at poetry, I took a dramatic writing course and… wow, for the first time in life, I felt all of my interest come to life in a matter of ten pages or so. We put on a short play festival and I watched somebody perform a monologue I wrote about being "possible" as a Black queer man. Honestly, I think I decided to be a theater artist for the rest of my life after that experience. It was absolutely my "ministry."
Roane: How did your experiences as a Black queer person from the rural South shape your trajectory? Does it inform the content or themes of your work? If so, how?
O'Brian: Everything I write is Black South and Black church. I love the rhythm of our speech, the animation, and the liveliness of our everyday existences. I love the way we find beauty in the most painful experiences. However, sometimes attempting to find beauty comes at the cost of people who we see as outside of what's good or right. I think the most painful thing is that I love my culture so deeply but I am often disappointed in the lack of consideration for LGBTQ communities. I think the Black South can be very uncritical and punitive for people who are LGBTQ or even allies. So, my work, the themes, the content is always birthed from a consideration of what might actually move the Black South to be more critical of our practices. And yes, when I say the Black South I do mean the Black church (among other institutions). Where I'm from, the church has so much power and it is often used for silly stuff, if I can be frank. I want us to maintain that power but shape it into something  more inclusive and a lot more loving– genuinely loving.
Roane: What do you hope will be the impact of your work on Black theater practice and theater more broadly?
O'Brian: I want Black people to come to a theater where my work is being produced and feel at home. I want them to be able to identify with the story on stage, laugh, cry, question, then leave the theater interrogating their own love praxis. I want Black people to have the harder  conversations around the themes I tend to write about. I want a more loving world and my entry point is through the stories and experiences of Black queer boys and Black LGBTQ folk.
permission
.