Online Roundtable: Keri Leigh Merritt's "Masterless Men"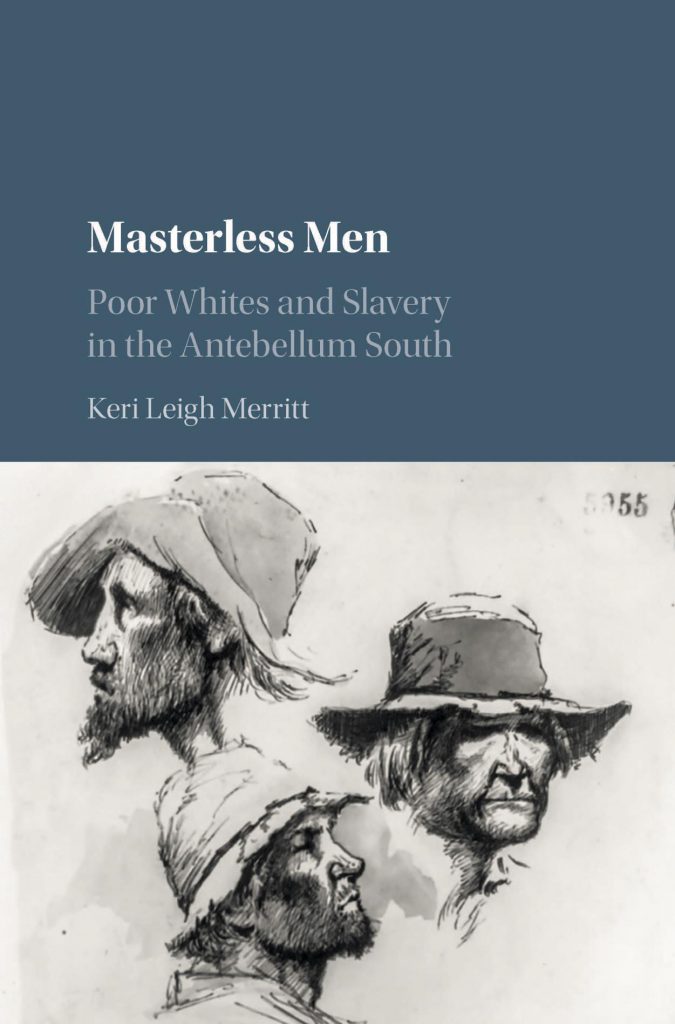 ---
March 5-9, 2018
Black Perspectives, the blog of the African American Intellectual History Society (AAIHS), is hosting a roundtable on Keri Leigh Merritt's Masterless Men: Poor Whites and Slavery in the Antebellum South (Cambridge University Press, 2017). "In Masterless Men," historian Charles Bolton argues, "Keri Leigh Merritt offers a sweeping analysis of how we should understand the place of poor whites in the larger narrative of the Old South." "Her detailed examination of the Deep South's impoverished white class," he adds, "will deepen our understanding about the human and economic costs of America's system of Black slavery."
The roundtable will feature essays from Adrienne Petty, The College of William and Mary; Michael Todd Landis, Tarleston State University; Jessica Parr, Simmons College; Chad Pearson, Collin College; Jeff Forret, Lamar University; and Calvin Schermerhorn, Arizona State University. Keri Leigh Merritt will offer concluding remarks on the last day of the roundtable. Use the hashtag #Masterlessmen to share your thoughts and questions on the book on Twitter.
During the week of the roundtable, Black Perspectives will publish new blog posts every day at 5:30AM EST. Please follow Black Perspectives (@BlkPerspectives) and AAIHS (@AAIHS) on Twitter; like AAIHS on Facebook; or subscribe to our blog for updates. By subscribing to Black Perspectives, each new post will automatically be delivered to your inbox during the week of the roundtable.
---
 About the Author 
Keri Leigh Merritt works as an independent scholar in Atlanta, Georgia. She received her B.A. in History and Political Science from Emory University, and her M.A. and Ph.D. (2014) in History from the University of Georgia. Her research focuses on race and class in U.S. history. Merritt's work on poverty and inequality has garnered multiple awards. Her first book, Masterless Men: Poor Whites and Slavery in the Antebellum South, was published by Cambridge University Press in 2017. She has also co-edited a book on southern labor history with Matthew Hild (Reconsidering Southern Labor History: Race, Class, and Power, forthcoming), and is currently conducting research for books on radical black resistance during Reconstruction, and on the role of sheriffs and police in the nineteenth century South.
---
About the Book
Analyzing land policy, labor, and legal history, Keri Leigh Merritt reveals what happens to excess workers when a capitalist system is predicated on slave labor. With the rising global demand for cotton – and thus, slaves – in the 1840s and 1850s, the need for white laborers in the American South was drastically reduced, creating a large underclass who were unemployed or underemployed. These poor whites could not compete – for jobs or living wages – with profitable slave labor. Though impoverished whites were never subjected to the daily violence and degrading humiliations of racial slavery, they did suffer tangible socio-economic consequences as a result of living in a slave society. Merritt examines how these 'masterless' men and women threatened the existing Southern hierarchy and ultimately helped push Southern slaveholders toward secession and civil war.
permission
.