Lift Every Voice and Sing: On The Power of the Black National Anthem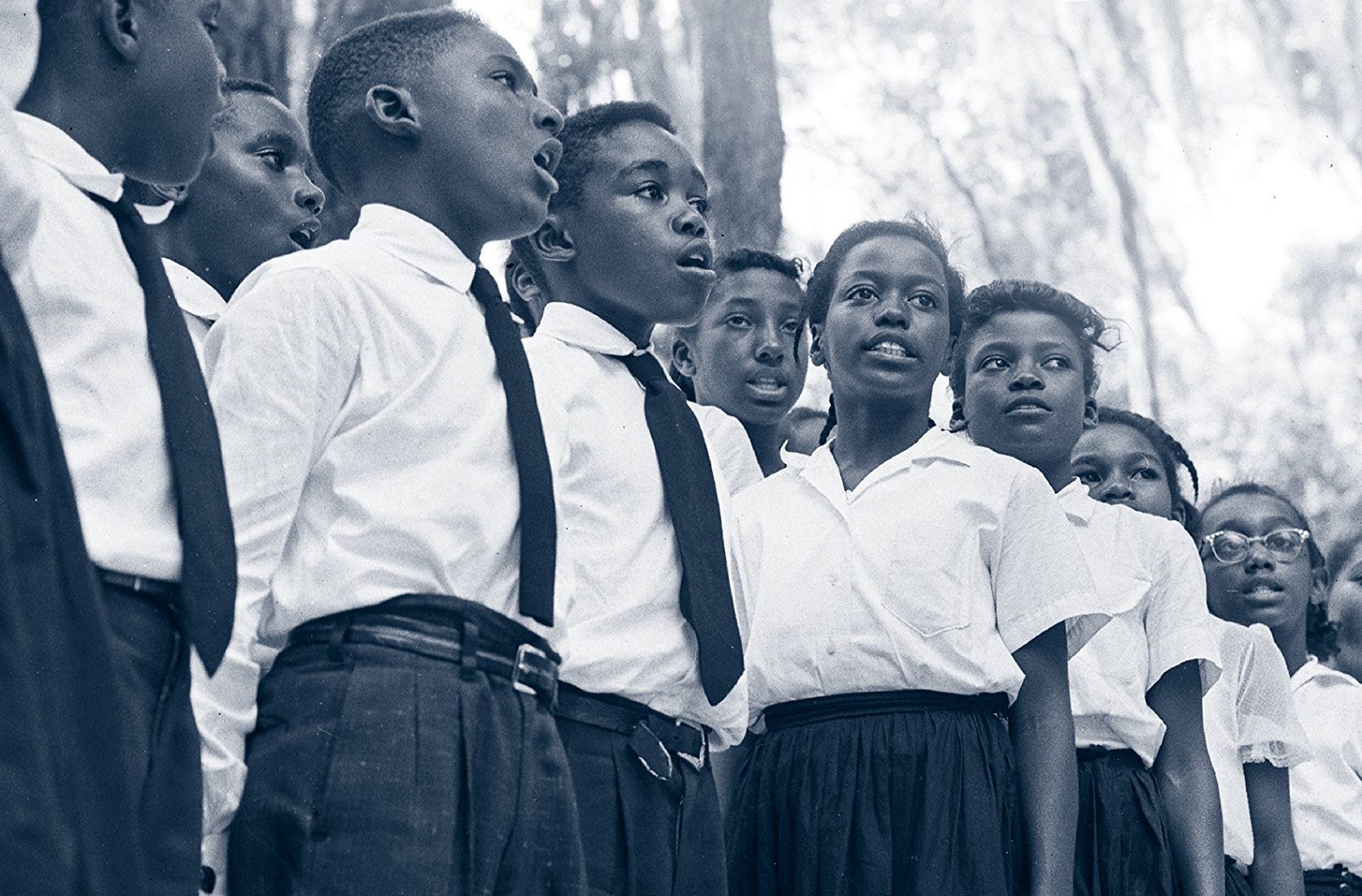 "Lift Every Voice and Sing" is a song that most Black Americans of my generation know so deeply that it feels as if it has always been a part of our lives. When we attend an official community event or local celebration, I suspect that very few of us are surprised to find the song listed on the program. Still, our twenty-first-century connection with the song respectfully known as the Black National Anthem is somehow incomplete. Many of us have likely seen or participated in one of those renditions of "Lift Every Voice and Sing" where, after heartily and emphatically singing the first verse, those gathered begin to mumble and stumble over the verses that follow, fumbling along until the assembly finally regains its collective sense of certainty and sings out the closing lines of the final stanza in unison. Even Beyoncé admits that she initially had the melody for "Lift Every Voice and Sing" wrong as she prepared for her famous 2018 performance of the song at Coachella.
In May We Forever Stand: A History of the Black National Anthem, Imani Perry tells us how we got here. With sparkling prose, Perry narrates the early-twentieth-century ascension of "Life Every Voice and Sing" and its subsequent retrenchment in popularity during the last decades of the twentieth century. Composed in 1900 by brothers James Weldon Johnson (who wrote the lyrics) and John Rosamond Johnson (who composed the music), the song quickly became a hallmark of African American life and culture, especially in the communities of the segregated South. Members of the National Association of Clubwomen immediately embraced the song, calling it, as Victoria Earle Matthews did in 1901, an "anthem" and a "revelation" (15). The National Association of Colored People soon followed, adopting "Lift Every Voice and Sing" as the organization's official song in 1919. And a range of Black artists, intellectuals, and political activists drew inspiration from the song from the 1920s through the 1960s. Although "Lift Every Voice and Sing" would briefly be eclipsed in popularity by "We Shall Overcome" and the freedom songs of the Civil Rights Movement, Perry shows that Black Americans reclaimed the song in the late 1960s and 1970s, invoking it as a symbol of Black identity and radical political consciousness. But in the context of desegregation, Black mobility, and the rightward political turn of the 1980s and 1990s, African Americans began performing the Black National Anthem with much less frequency. And by the turn of the twenty-first century, Black public figures tended to frame "Lift Every Voice and Sing" as a song commemorating the struggles of generations past rather than a hymn that spoke to the needs of the present.
As this overview of the book suggests, May We Forever Stand is a comprehensive account of the history of "Lift Every Voice and Sing." At the same time, however, May We Forever Stand is far more than a saga of the song. Rather, Perry uses "Lift Every Voice and Sing" as a lens through which to view and interrogate the significance of Black associational life and Black community-building efforts in the first half of the twentieth century. Over the course of the volume, Perry details how the song—which was heavily promoted by Black clubwomen and teachers and routinely published in Black newspapers—was disseminated via the extensive range of networks and institutions African Americans created during the Jim Crow era. Perry further shows how African Americans across a range of regional divides and class backgrounds transformed the song into a communal ritual, making it a rite regularly shared by all who participated in the institutions of Black civic and religious life. She explains that throughout the first half of the twentieth century, Black Americans routinely sang the song to commemorate Emancipation Day and Negro History Week, or to celebrate events such as graduations and commencement ceremonies. Members of local, regional, and national associations also sang the song to mark the opening or closing of their organization's meetings. Meanwhile, Black students in the schools of the segregated South sang the song every morning as part of their daily school ritual. These, Perry reminds us, are the institutions that served as the training grounds for those who became the foot soldiers of the Civil Rights Movement. Moreover, "the immanence of daily singing" in these spaces facilitated the development of what Perry characterizes as "an intimately held knowledge" not only of Black history, but of Black "resilience and resistance" (84).
Perry further argues that African American institutions shared what she defines as a tradition of "black formalism." Reminding us "that what one would do on Saturday night at the juke joint was different from the starched and straight-backed expectations of the church on Sunday or the classroom on Monday," Perry characterizes Black formalism as the intra-racial set of "formal rituals and practices" that enabled African Americans to nurture a shared sense of belonging and political consciousness (8). By mining memoirs, the Black press, and the programs of local community events for details about ritual practice in Black institutions, Perry shows that the singing of "Lift Every Voice and Sing" remained essential to Black formalism during the long freedom struggle.
Perry's May We Forever Stand has so much to recommend it. Simultaneously a study of the song and an analysis of Black associational culture, May We Forever Stand is an engaging and moving portrait of twentieth-century African American history. Perry's conceptualization of Black formalism is especially inspired, for it serves as a useful way to move beyond the intellectual cul-de-sac that has become "respectability politics." For some time now, many have been using "respectability politics" as a catch-all term for anything associated with middle-class demeanor, defining the term in a far more limited way than Evelyn Brooks Higginbotham first did in her nuanced and pioneering work. By placing Black formalism at the heart of her analysis, however, Perry captures the richness and dynamism of Black associational life across class lines and apart from the white gaze, reminding us that African Americans valued Black intellectual labor, schools, churches, clubs, civic organizations, and print culture both for their own sake and as tools for liberation. In doing so, Perry joins those scholars who seek to move beyond narrow critiques of respectability in order to interrogate African American history in all its complexity.
Most notably, Perry reminds us of the power and significance of Black civic rituals. Whether singing the song to kick off every school day or as part of an annual celebration, the practice of singing "Lift Every Voice and Sing" became a collective ritual that knitted together Black individuals and communities across the nation, uniting a people in the midst of their common struggle for freedom. For those who gathered together in Black schools, churches, fraternal organizations, and voluntary associations and sang the song with regularity, "Lift Every Voice and Sing" served as one of the defining conventions of twentieth-century African American culture. And although our deep familiarity with the song has waned in recent decades, "Lift Every Voice and Sing" remains a song that, as Perry puts it, serves as "our common thread" across generations. With this in mind, Perry concludes May We Forever Stand with a call to embrace all that is represented by the Black National Anthem, "to return to an active associational life, to deliberately being and doing together" (225).
permission
.