Introducing New Bloggers to 'Black Perspectives'
We're excited to announce this year's new contributors to Black Perspectives. This diverse group of talented scholars will explore a range of topics including Race and Philosophy, Black Power, Sexuality, Radical Politics, Religion, and Sports History. These new writers will help to further enhance the content on the blog and aid in our ongoing effort to expand the boundaries of Black intellectual history. They will join our roster of more than forty scholars who write for us on a monthly basis. Please join us in welcoming these new writers to the team!
---
Keelyn Bradley is a PhD candidate in the Philosophy, Art and Critical Thought Division at The European Graduate School, Saas-Fee, Switzerland. He earned a BA in Political Science and Theatre Studies, with a Concentration in Black Studies from Swarthmore College, where he received a Mellon-Mays Undergraduate Fellowship and Rockefeller Brothers Fund Teachers Fellowship. He went on to study Systematic Theology at Union Theological Seminary at the master's level before going on to earn an MA in the History of Philosophy from Cleveland State University. He is currently working on his dissertation, "Suffering Neoliberalism: Searching for the Meaning of 'the right to equal protection' in an Era of HIV/AIDS and Terrorism." This study intends to research Frantz Fanon and Hannah Arendt's theories of violence and embodiment, and their dual relation to Karl Jaspers' existentialism while addressing the social and historical developments between the aesthetic dimensions of disease, disability, race, and heteronormativity. His poetry and plays have been included in the anthologies In Defense Of Mumia and Mighty Real: An Anthology of African American Same-Gender Loving Writing. His first collection of poetry, hunger, is forthcoming. He has worked on several short and feature-length film productions, most notably Cheryl Dunye's The Watermelon Woman. Follow him on Twitter @koal2k.
---
Say Burgin is a historian of the 20th century US focusing on social movement and African American history. Originally from Iowa, she competed her BA (English and Women's Studies) at St. Olaf College, and her MA (Race & Resistance) and PhD (History) at the University of Leeds, UK. In 2017, she joined the faculty of Dickinson College as Assistant Professor of History. Her publications have appeared in the Women's History Review, Journal of American Studies, Journal of International Women's Studies,  The Nation, and elsewhere. Her first book—currently in-progress—examines the myth that Black Power oversaw the wholesale ejection of white individuals from the movement. Say co-created the educational website Rosa Parks's Biography: A Resource for Teaching Rosa Parks which can be found at https://rosaparksbiography.org/. Follow her on Twitter @sayburgin.
---
Amira Rose Davis is an Assistant Professor of History and Women's Gender, and Sexuality Studies at Penn State University. She received her doctorate in History from Johns Hopkins University in 2016. Davis specializes in 20th Century American History with an emphasis on race, gender, sports and politics. Her research traces the long history of Black women's athletic labor and symbolic representation in the United States. She is currently working on her forthcoming book manuscript, "Can't Eat a Medal": The Lives and Labors of Black Women Athletes in the Age of Jim Crow. She has recently appeared on NPR's Code Switch and in Yes! Magazine talking protest, politics and sports. Davis is also the co-host of the Feminist sports podcast, Burn it All Down. Follow her on Twitter @mirarose88.
---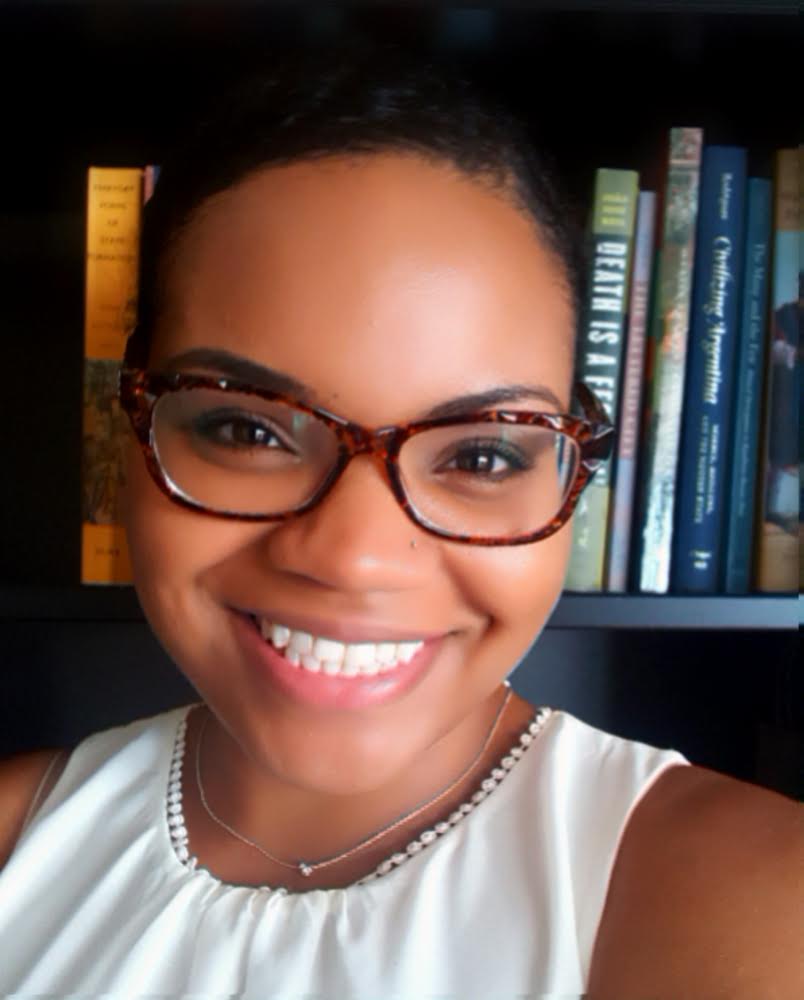 Keyanah Freeland is a PhD Candidate in the Department of History at New York University.  Her research interests include black diaspora studies, racial and cultural formation, liberalism, and nationalism. Her dissertation, "Race, Nation, and Diaspora in the Río de la Plata, 1870-1900," analyzes the relationship between diasporic connections and ideas of race and blackness among communities of African descent in Buenos Aires and Montevideo at the end of the nineteenth century. In addition to research, she has also taught undergraduate courses on the history of the African Diaspora, as well as supervised undergraduate research projects ranging from police brutality in Brazil and conceptions of anti-blackness among Dominicans and Dominican-Americans in NYC. Follow her on Twitter @KeyanahFreeland.
---
Jarvis R. Givens is an Assistant Professor at the Harvard Graduate School of Education and the Suzanne Young Murray Assistant Professor at the Radcliffe Institute for Advanced Study. As an interdisciplinary historian, he specializes in 19th and 20th century classroom experiences of African American teachers and students, and Black educators' intellectual history. Givens' first book, Schooling in Forbidden Fields: Carter G. Woodson and the Demands of Black Education (forthcoming, Harvard University Press), analyzes Carter G. Woodson's (1875-1950) critiques of the American school, how ordinary teachers put his ideas and alternative curriculum into practice, and students' experiences with Woodson's interventions (Negro History Week, textbooks, classroom decorations, etc.). Givens has published in journals such as: Race Ethnicity and Education, Souls: A Critical Journal of Black Politics, Culture and Society, Harvard Educational Review, and more. He earned his Ph.D. in African Diaspora Studies from the University of California, Berkeley in 2016 and he is a life member of the Association for the Study of African American Life and History.
---
Ahmad Greene-Hayes is a doctoral student in the Department of Religion at Princeton University, and an interdisciplinary scholar pursuing graduate certificates in African American Studies and Gender and Sexuality Studies. His research interests include Black religion(s), African American Pentecostalism, Holiness Movements, Gender and Sexuality in Black churches, and 19th-20th century African American and Africana religious histories. He is the past recipient of fellowships and apprenticeships from the Mellon Mays Foundation, the Schomburg Center for Research in Black Culture, and the Creating Connections Consortium (C3) at Columbia University. During 2017-2018, he held the LGBTS Research Fellowship at Yale University, and he currently holds the Religion and Public Life Fellowship from the Center for the Study of Religion at Princeton and is a Ford Foundation Predoctoral Fellow. In addition, he is an essayist and his public commentary on issues of race, gender, sexuality, Black politics and religion have appeared in The Black Scholar, Ebony, The Root, The Feminist Wire, the Huffington Post, Open Democracy and News One, among many other outlets. He is also the creator of #BlackChurchSex on Twitter, a progressive digital conversation on gender and sexuality in the contemporary life of the Black church, and he helped plan the #BlackChurchSex convening—"Love Thyself: Black Bodies and Religious Space"—co-sponsored by Princeton Theological Seminary's Office of Black Church Studies and Columbia University's Center on African American Religion, Sexual Politics and Social Justice. Follow him on Twitter @_BrothaG.
---
Vanessa M. Holden is an assistant professor of History and African American and Africana Studies at the University of Kentucky. Dr. Holden's current book project, tentatively titled, Surviving Southampton: Gender, Community, Resistance and Survival During the Southampton Rebellion of 1831 (University of Illinois Press), explores the contributions that African American women and children, free and enslaved, made to the Southampton Rebellion of 1831, also called Nat Turner's Rebellion. Dr. Holden's work and writing have been published in Slavery and Abolition: A Journal of Slave and Post-Slave Studies, Perspectives on History, Process: A Blog for American History, and The Rumpus. She also blogs for The Junto: A Group Blog on American History. In addition to her work on enslaved women and slave rebellion, Dr. Holden also co-organizes the Queering Slavery Working Group with Jessica Marie Johnson (Johns Hopkins University). Her second project, Forming Intimacies: Queer Kinship and Resistance in the Antebellum American Atlantic, will focus on same-gender loving individuals and American slavery. Follow her on Twitter @drvholden.
---
Nicholas R. Jones is Assistant Professor of Spanish and Africana Studies at Bucknell University. He researches agency, subjectivity, and the performance of black diasporic identities in early modern Iberia. He is co-editor of Early Modern Black Diaspora Studies: A Critical Anthology (Palgrave Macmillan, forthcoming 2018) with Cassander L. Smith and Miles P. Grier. His first book, entitled Staging Habla de negros: Radical Performances of the African Diaspora in Early Modern Spain, will be published with Penn State University Press in 2019. He is currently at work on his second monograph that examines the role of material culture in the archival and literary history of black women in early modern Portugal and Spain. Jones has also published articles in the Journal for Early Modern Cultural Studies, Arizona Journal of Hispanic Cultural Studies, and Hispanic Review. Follow him on Twitter @Bibliophilenick.
---
Adam McNeil is a PhD student in the Department of History at the University of Delaware. He is an African American Public Humanities Initiative and Colored Conventions Project Scholar. His primary interest is in the nineteenth century with a focus on how Black women derived notions of belonging in the United States during the abolitionist movement. His masters thesis, "Finding a Home: Colonization, Performative Citizenship, and the Civil War in the Lives of Black Women Abolitionists, 1830-1865," examines how Maria Stewart, Sarah Forten, Charlotte Forten, Harriet Tubman, and Sarah Parker Remond each understood how, despite their embattled statuses as nominally free Black women in a slaving nation, they should benefit from the spoils of American economic success. They saw how central their race's labor was to the founding of the nation, and all its success, which explains why they each rebuked colonization as a means to acquire emancipation and liberation. Follow him on Twitter @CulturedModesty.
---
Louis Moore is an Associate Professor of History at Grand Valley State University. He teaches African American History, Civil Rights, Sports History, and US History. His research and writing examines the interconnections between race and sports. He is the author of two recently published books, I Fight for a Living: Boxing and the Battle for Black Manhood, 1880-1915 and We Will Win the Day: The Civil Rights Movement, the Black Athlete, and the Quest for Equality. He has also written for a number of online outlets including The Shadow League, Vox, and Vocativ, and has appeared on news outlets including NPR, MSNBC, and BBC Sports talking sports and race. Follow him on Twitter @loumoore12.
---
Jermaine Scott is a PhD Candidate in the Department of African American Studies at Northwestern University. His research interests include the cultural politics of sport, black politics, black diaspora studies, and modernity/coloniality theory. His dissertation seeks to understand the ways in which black athletic collectives in the African Diaspora negotiate the colonial and racial constitution of modern sports, and football/soccer in particular. His writings have been included in ESPN's The Undefeated, and forthcoming academic journals, and he is an active member of the American Studies Association's Sports Studies Caucus. Follow him on Twitter @itsjermaine.
---
Dara Walker is the 2018-2019 postdoctoral fellow at the Pennsylvania State University's George and Ann Richards Civil War Era Center. She holds a PhD in History from Rutgers University. Her research interests include African American history, urban history, 20th century U.S. history, public history, and the digital humanities. She is currently writing her book manuscript which examines the role of the high school organizing tradition in the development of black radical politics of the Black Power era. Dara's research has been funded by the Ford Foundation's Dissertation Fellowship, the Walter P. Reuther Library's Albert Shanker Fellowship for Research in Education, and Rutgers University. Follow her on Twitter @afroshedoc.
---
E. James West is a Lecturer and Leverhulme Early Career Fellow in American History at Northumbria University, UK. His research focuses primarily on the black press and black business history in the United States and diaspora. His articles have appeared in outlets such as Souls, The Sixties, The Black Scholar,the Journal of American Studies, Southern Spaces, Southern Quarterly, and Black Diaspora Review. His forthcoming book, Ebony Magazine, Lerone Bennett, Jr., and Popular Black History (University of Illinois Press), examines the role of Ebony magazine in what Vincent Harding has described as the 'modern black history revival' during the decades following World War II. He is currently completing a second monograph exploring the intersections of race, media, and the built environment in twentieth century Chicago.
---
Rachel Zellars is a postdoctoral fellow in the Department of History at the University of Vermont. Her work focuses on the history of slavery in Canada, its connection to the Atlantic world, and Black migration to and through Canada between 1775 and 1865. At home in Montreal, Quebec, she is a co-founder of the ​Third Eye Collective. Her writing centers the "afterlives" of Canada's history of slavery in the context of schooling segregation, gender violence, and disability/neurodiversity. She is a single mother to 3 and has made Montreal her home for the last 14 years. Follow her on Twitter @rachelzellars.​
permission
.