How "Black" Is Your Science Fiction?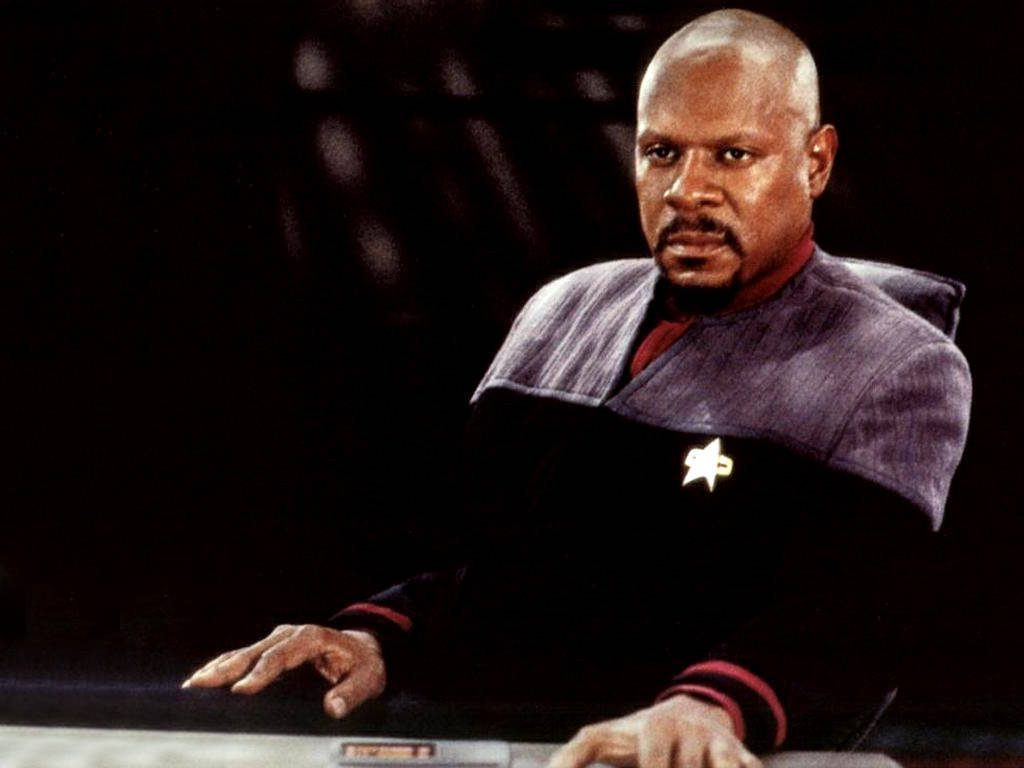 Depending on the context of its usage, the Spanish term género is definable as "gender" or "genre." This conflation suggests that whenever deployed, the contextual gesture is never not haunted by the subtextual one. In this same manner, when one speaks about "race," one could imagine that for some bodies of color, black ones in particular here, that social construction contrives that "[t]he fastest runner doesn't always win the race, and the strongest warrior doesn't always win the battle. The wise sometimes go hungry, and the skillful are not necessarily wealthy. And those who are educated don't always lead successful lives. It is all decided by chance, by being in the right place at the right time" (Ecc. 9:11, NLT). While these platitudes may seem trite, they prove that doublespeak is itself paraliterary, à la Samuel R. Delaney, and, as per Alexander G. Weheliye, that the "indispensable contributions to Black studies, literary studies, science fiction, fan fiction, fandom studies, and Afrofuturism" made by Speculative Blackness arrive in the right place at the right time.
In andré m. carrington's Speculative Blackness: The Future of Race in Science Fiction, genre leaves an indelible mark insofar as it "functions as an organizing principle in the field of cultural production . . . not a property intrinsic to a text . . . but a condition and a product of interpretation" (2; 6); in turn, genre elicits performances of/in the social, namely race, gender, and sexuality. At the same time, via Delaney's notion of the paraliterary (6), carrington deploys a reading of speculative fiction that is assuredly paracanonical. That is, he departs from using "stalwarts of Black science fiction," such as Delaney and Octavia Butler:
I have selected authors and works that emblematize particular situations in the development of speculative fiction across media. . . . this study compose[s] no discernible canon formation, and I acknowledge that the perspective afforded by this approach is less than global. . . . this book rehearses the kind of interdisciplinary curiosity about Blackness and speculative fiction that I hope to stimulate among specialists in these topics and nonspecialists alike.
The candor of carrington's admission is provocative: although carrington sets limits on the parameters of what Speculative Blackness theorizes, that liminality allows him to read genre through the raced and gendered epistemologies from which his research emerges—"a distinctly African Americanist and feminist practice of scholarship" (3)—and thus signifies, no different than the aforementioned ecclesiastical rhetoric, that "saints", literary and otherwise, are not necessarily canonized. That said, under the umbrella of the "Whiteness of science fiction" and the "speculative fiction of Blackness", vis-à-vis Afrofuturism, surrealism, Otherhood, and haunting (22-8), Speculative Blackness uses racial categorizations as bookends for the synonymy of a genre with different spellings (21-2). This ideation manifests itself in carrington's chapter formulations.
"Josh Brandon's Blues: Inventing the Black Fan" charts amateur science fiction publishing in fanzines. carrington opens this first chapter with the historiography of an early twentieth century Harlem science fiction club called the Scienceers started by James Fitzgerald, "a light skinned Negro, about thirty years of age." Perhaps the "first group in the United States devoted to the discussion of science fiction" (30), this club situates blackness at the origin of sci-fi fandom. Pivoting to Carl Joshua Brandon, or "Josh" as the chapter's title suggests, carrington constitutes Fitzgerald as a progenitor of Brandon's "blackness" (41; 65-6), even as we soon learn that "Brandon" is a white Bay Area fan named Terry Carr (33). The archival work encountered in the chapter shows a level of care for the objects of inquiry, even as this recent revelation exhibits what Fred Moten considers "[t]he paraontological distinction between blackness and blacks [that] allows us no longer to be enthralled by the notion that blackness is a property that belongs to blacks."
In the second and third chapters, "Space Race Woman: Lieutenant Uhura beyond the Bridge" and "The Immortal Storm: Permutations of Race in Marvel Comics," respectively, carrington highlights constructions of black women in science fiction as both reducible and irreducible to long-held stereotypes regarding race and gender. Employing feminist and black feminist critical apertures, whether Nichelle Nichols's own theorizations of her groundbreaking character on Star Trek and her work with NASA as a catalyst for Mae Jemison's own space travel or Storm of the X-Men franchise as a "magical Negro" (94), these chapters are set against the backdrop of the long twentieth century, more specifically the Cold War.
In line with the culture wars that would be given rise in the latter part of that time period, carrington outlines paths of escape from such battlements via chapters four and five. Centering black aesthetics in speculative fiction, "Controversy and Crossover in Milestone Media's Icon" examines futurity and the urban center as shown in the success of a comic book franchise marketed by a black-owned publishing group, just as "The Golden Ghetto and the Glittering Parentheses: The Once and Future Benjamin Sisko" thinks through the valences of speculative fiction singularly and episodically occupied by Avery Brooks on Star Trek: Deep Space Nine.
In these two moments, on par with Mark Anthony Neal's reading of Brooks as Hawk and Sisko in Looking for Leroy: Illegible Black Masculinities , carrington conveys what happens when a fictionalized character has a foot deep in the culture. That is to say, he theorizes what these portrayals betray, albeit positively, about blackness when one "writes" the self into being such that in Icon, Raquel contrives Rocket—the superhero with the interstellar name who will defend the concrete jungle that is Raquel's home—who is, in fact, Raquel (118-21); or Brooks-cum-Sisko embarks on a voyage back to the future where fictional author Benny Russell, played by Brooks, has visions "Far Beyond the Stars" to conjure that selfsame time traveler (158-63). In the final chapter, "Dreaming in Color: Racial Revisions in Fan Fiction", transnationalism is the mode through which carrington considers the genre, juxtaposing the Harry Potter series with Buffy the Vampire Slayer as both vehicles utilize characters who are black British women. Tracking fandom in cyberspace, carrington reimagines génerounder the auspice of diaspora.
In this indeterminate season of #alternativefacts, it appears that the admonition to speculate may somehow lessen the burden of the contemporary ubiquity of the fictitious, while also spurring self-generated fact-finding missions. Therefore, if Speculative Blackness interrogates how "black" one's science fiction is, then perhaps a proper response is to posit what black is and ain't. Then, with hope, the inquirer may gauge how black speculative fiction can and will be.
**This piece was originally published on NewBlackMan (in Exile) and is reprinted here with permission.
---
I. Augustus Durham is a fifth-year doctoral candidate in English at Duke University. His work focuses on blackness, melancholy and genius. He is the author of several articles including  "A Loving Reclamation of the Unutterable: Patricia Hill Collins, Hortense J. Spillers, and Nina Simone as Excellent Performers of Nomenclature" in Palimpsest: A Journal on Women, Gender, and the Black International. Follow him on Twitter @imeanswhatisays.
permission
.