AAIHS Announcement: Welcome to the Incoming Executive Board!
We are excited to announce the newly elected Executive Board officers of the African American Intellectual History Society (AAIHS)! Each elected officer will officially assume their roles on January 1, 2022 and serve a two-year term. Please join us in welcoming and congratulating each board member. Thank you all for your continued support. 
---
President: Hettie V. Williams
Hettie V. Williams, Ph.D. has taught survey courses in U.S. history, Western Civilization, and upper division courses on the history of African Americans at the university level for more than fifteen years. Her teaching and research interests include: African American intellectual history, gender in U.S. history, and race/ethnicity studies. Currently, she is an Associate Professor of African American history in the Department of History and Anthropology at Monmouth University located in West Long Branch, New Jersey, where she teaches courses in African American history and U.S. history. She has published book chapters, essays, and edited/authored five books. Her latest book publications include Bury My Heart in a Free Land: Black Women Intellectuals in Modern U.S. History (Praeger, 2017) and Race and the Obama Phenomenon: The Vision of a More Perfect Multiracial Union with Dr. G. Reginald Daniel, professor of historical sociology at the University of California, Santa Barbara (University Press of Mississippi 2014). Her forthcoming books, A Seat at the Table: Black Women Public Intellectuals in U.S. History and Culture (University Press of Mississippi, 2021) and Garden of Opportunity: Black Women and the Civil Rights Movement in New Jersey (Rutgers University, Press, 2021), are scheduled for publication in fall 2021. Hettie has also contributed opinion pieces, book reviews, and essays to media outlets such as the HuffPost, Daring Woman Magazine, the Asbury Park Press, the Star Ledger, and the award-winning peer reviewed blog Black Perspectives. She is also a host on the New Books Network Intellectual History channel and a research historian on "My Buddy: The WWII 369th Documentary Project." She also hosts a weekly podcast show with Monmouth University faculty called "This Week in Black History, Society, and Culture." Follow her on Twitter @DrHettie2017.
---
Vice President: Tyler D. Parry
Tyler D. Parry, Ph.D. is an Assistant Professor of African American and African Diaspora Studies at the University of Nevada, Las Vegas. He received his BA (2008) from the University of Nevada, Las Vegas and his Ph.D. (2014) from the University of South Carolina. He serves in a number of capacities within the profession, including as the Committee Chair of the AAIHS 2022 annual conference. His research examines slavery in the Americas, the African diaspora, and the historical memory of slavery in the United States. His writings are published in a variety of peer-reviewed journals, newspapers, and popular magazines, including the Journal of Southern History, American Studies, Journal of Global Slavery, Past and Present, History Today, Journal of Contemporary African Studies, Griot's Republic, Jacobin, Black Perspectives, Washington Post, and various edited collections. His research has received several grants, fellowships, and awards from various organizations, including the American Historical Society, American Folklore Society, the National Endowment for the Humanities, and Harvard University, among others. His first book, Jumping the Broom: The Surprising Multicultural Origins of a Black Wedding Ritual, is the first extended examination of the "broomstick wedding," a popular marital tradition usually associated with Black Americans. It was published with the University of North Carolina Press in November 2020. Additionally, he is co-authoring a book with historian Charlton W. Yingling, tentatively titled, (White) Man's Best Friend: Slave Hounds and Power in the Americas, which examines how Europeans and Euro-Americans used canines to attack and subordinate Black people who resisted slavery and oppression. Follow him on Twitter @ProfTDParry.
---
Treasurer: Celeste Day Moore
Celeste Day Moore, Ph.D. is an Assistant Professor of History at Hamilton College. She is a historian of African American culture, media, and Black internationalism in the twentieth century. Her first book, Soundscapes of Liberation: African American Music in Postwar France (Duke University Press, 2021), traces the history of African-American music across the Francophone world, where it took on new meaning, value, and political power alongside the decolonization of the French empire. Most recently, her work has appeared in American Quarterly and the first edited volume of AAIHS. She received her doctorate from the University of Chicago and has been a fellow at the Institut d'Études Politiques in Paris and the Carter G. Woodson Institute for African-American and African Studies at the University of Virginia. Follow her on Twitter @celestedaymoore.
---
Secretary: Grace D. Gipson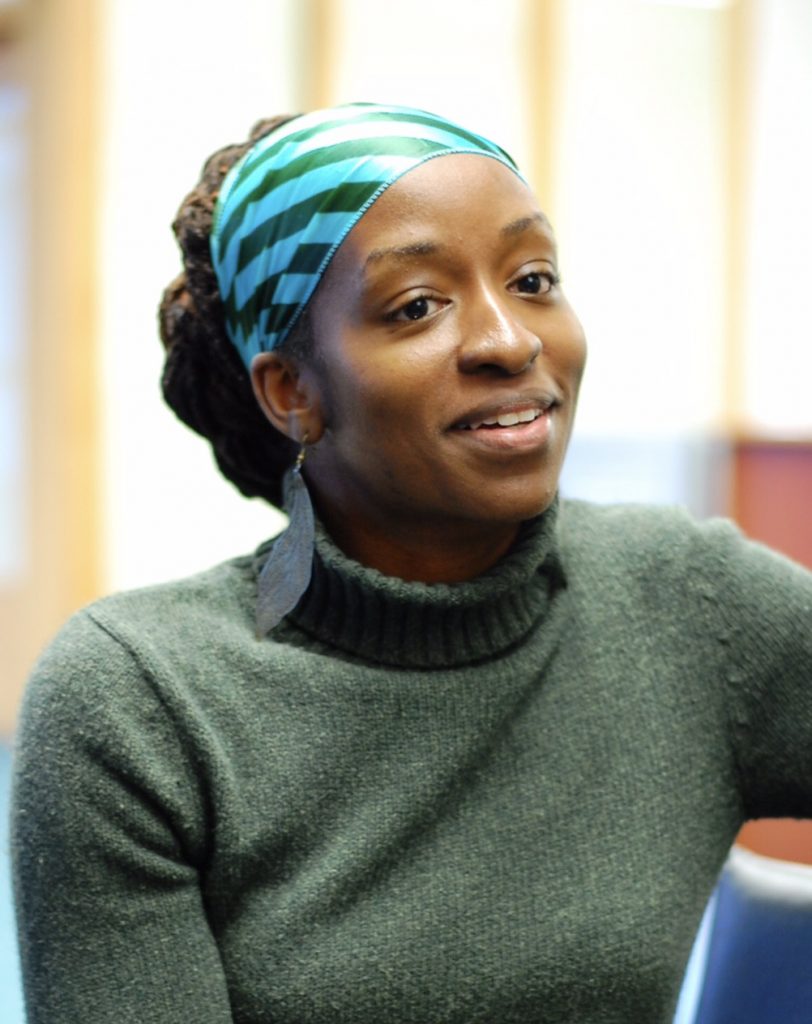 Grace D. Gipson, Ph.D. is an Assistant Professor in the Department of African American Studies at Virginia Commonwealth University (Richmond, VA). As a Black future feminist/pop culture scholar, Dr. Gipson's area of research interest centers on Black popular culture, digital humanities, representations of race and gender within comic books, Afrofuturism, and race and new media. Dr. Gipson's work has been featured in various publications and book chapters through such outlets as Huffington Post, Chicago Humanities Festival, NPR.org, and Black Perspectives. Her current book project seeks to explore Black female identities as personified in comics and fandom culture. Outside the classroom, you can find Dr. Gipson collecting comic books and stamps on her international travel discoveries, ticket stubs to the latest movies, co-hosting the video podcast Conversations with Beloved and Kindred, participating as part of the #BlackComicsChat podcast crew and giving back to the community through a myriad of projects and organizations. Follow her via blackfuturefeminist.com and on Twitter @GBreezy20.
---
Events Coordinator: Adam McNeil
Adam McNeil is a Ph.D. Candidate in the Department of History at Rutgers University focusing on Black women's lives during the Revolutionary and Founding eras in the Chesapeake Bay. His scholarship focuses on how enslaved women used the chaos wrought by war in the Chesapeake during the American Revolution and the War of 1812 in service of their own war for Black freedom. His dissertation centers the region as a critical site of slave insurrection and revolutionary activity during the late eighteenth and early nineteenth century. Secondarily, he focuses on histories of Appalachian mountain slavery and labor histories in the eighteenth and nineteenth centuries. This work builds on a two-year research fellowship he held with the Great Smoky Mountains National Park and the Smoky Mountain Foundation. Adam's research has been supported by fellowships from the University of Michigan's Clements Library, the David Center for the American Revolution at the American Philosophical Society, and the Omohundro Institute of Early American History & Culture (OI). In 2021, he became the Omohundro's inaugural OI Audio Fellow, a new fellowship meant to present "fresh histories of the American Revolution" via the narrative podcast medium. In addition to academic writing, he regularly contributes to academic blogs Black Perspectives and The Junto, along with interviewing scholars on the New Books in African American Studies podcast, where he has interviewed nearly one hundred scholars about their works in African American Studies and African American History. Follow him on Twitter @CulturedModesty.
permission
.